ChapMobile Calendar Application
The United States Bankruptcy Court for the District of Nevada is pleased to announce the expansion of service to the Bar and Public with a free, mobile app called ChapMobile. ChapMobile can be downloaded to iOS and Android devices. It provides access to court calendar and 341 hearing data.
ChapMobile was developed by the United States Bankruptcy Court, District of Utah for all bankruptcy courts across the country. ChapMobile offers access to public court calendar data and 341 hearings - viewable anytime, anywhere. It provides a fast and easy mechanism to view court public calendars and 341 meetings, and gives individual attorneys and trustees the ability to view their upcoming hearings within the court. Attorneys practicing in the District of Nevada may search within the Attorney Search area of the app and view upcoming hearings they are scheduled to appear.
ChapMobile App Features
View each judge's hearing calendar (up to 14 days)
Search hearings by Case Name or Case Number Search by Attorney name and view upcoming hearings for the week
Create your own saved list of attorneys to quickly view upcoming hearings
View court locations and contact information
View 341 Meetings by Trustee (up to 30 days) or search by Case Name, Case Number or Attorney
Navigate to another Bankruptcy court's Public Mobile Calendar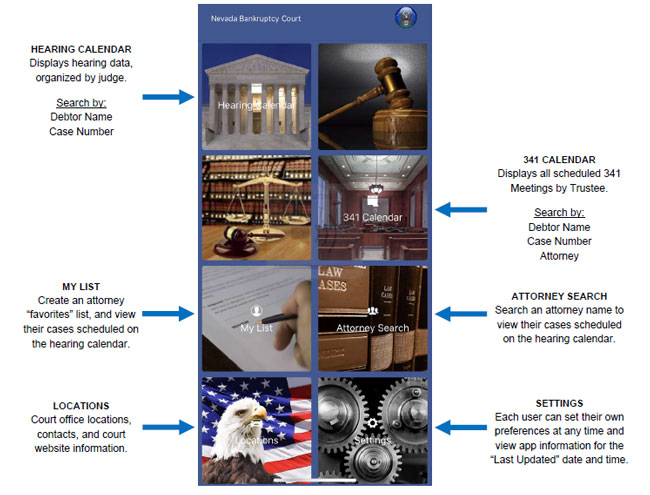 Download the ChapMobile App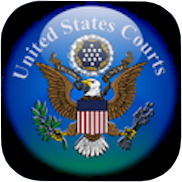 The ChapMobile app is available for free for both Apple and Android smartphones and tablets.
Android devices – Go to Google Play from your Android device and search for "ChapMobile" to install the app.
iOS devices – Go to the Apple App store from your iOS device and search for "ChapMobile" to install the app. (Requires an Apple ID.)

Additional Information and Related Content
For more information, contact ECF Support at helpdesk [at] nvb [dot] uscourts [dot] gov or (866) 232-1266.