CM/ECF Password
Effective July 19, 2015, you now have the ability to reset your password at the login screen of CM/ECF. Simply click on the "forgot your password" link.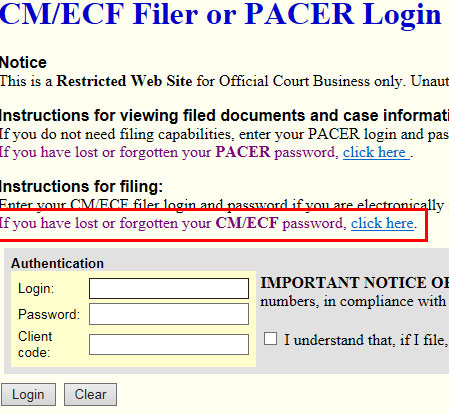 At the next screen, enter your login or your primary email address associated with your CM/ECF account, type in the verification code appearing in the box, and click Submit.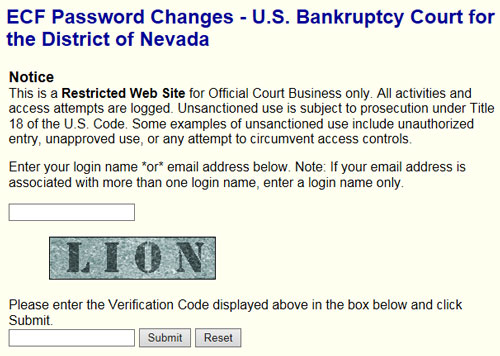 An email will be sent to you containing a link for changing your password. Please click on the link to change your password. Passwords must have:
at least 8 characters
uppercase and lowercase letters
at least one digit.
If you do not see the email in your inbox or spam email box approximately 10 minutes after your request, please contact the ECF Help Desk. If you have forgotten your email address and your login, you may send an email to the help desk at helpdesk [at] nvb [dot] uscourts [dot] gov. The CM/ECF account holder is the only one who can reset a password.